Hello everyone!
How are you? I'm great, and I hope you are too! These past two months, I read quite a few books (maybe I should've read more :P ) and I can't wait to tell you about it!
1. A Feast For Crows, George RR Martin
A massive book. Simply massive.
It has been nearly 6 months or so since I last visited Westeros with all its blood and murder galore and I would say this book didn't entertain me as well as I wanted it to. First off, there were no parts about Jon Snow, Denaerys, Tyrion, Davos or any of the characters that truly add significantly to the story. Martin justifies this in a note at the end of the book, "I wanted to write all the story for half of the characters instead of half the story for all of the characters". I understand that the main purpose of this book is to relate the reader the atmosphere in Westeros in preparation for the Great War in the coming books, but nevertheless, the book was a little hard on the brain.
1. Characters: Martin has done an excellent characterization of the common people of Westeros. The smallfolk talk of bandits and horses, and are unaware of omnipresent Game of Thrones controlling them. I was impressed by this because it reflects that without technology to spread information about what is going on in the kingdom, people know next to nothing about who to blame for their problems. The smallfolk don't care at all for who sits on the Iron Throne.
However,
this got really tedious. After a point, I honestly didn't care what a Septon or a farmer or stableboy thought. The dialogues were long, tedious and irrelevant to the big picture.
2. Plot: Too many mini-stories on the side that detracted from the main story. The characters in the prologue were mentioned only in the epilogue and they had nearly no impact in the main story. Having seen the TV Series already, the subplots were mindbogglingly slow-paced and excruciating. While I was reading the book, I was unaware that Martin planned to write about only half the characters, so for most part of the book, I was foolishly hoping for Jon Snow, Daenerys, Tyrion or at least a sensible, clear-headed Sansa Stark.
***
In May, I visited a second-hand bookstore in a place like Ukkadam here in Coimbatore. Ukkadam has a collection of twenty-something second-hand bookstores, bookstores with tarpaulin doubling as roofs,bookstores where the grey pollution of the air and smell of dung from the nearby dump is replaced by the strange wistfulness of bookstores that can calm a reader like nothing else can. I was positively buzzing with energy when I came in and lost my mind when I saw all the leaning towers of novels, tipping over with the weight of all the carried. New books are great, but used books are beautiful. I love the yellowed pages, to know that before me, there were probably random people who I'd never meet, who thumbed through these pages, took time off their schedules to devote themselves to another world, exactly like I was going to do in the next few weeks with my newfound drugs.
A list of the books I bought:
Truth and Fiction in The Da Vinci Code, Bart D Ehrman
The Ministry of Utmost Happiness, Arundhati Roy
The Girl Who Kicked the Hornets' Nest, Steig Larsson
The Alchemist, Panlo Coelho (I know, I know, I haven't read this yet)
Fall of Giants, Ken Follet
The Oath of the Vayuputras, Amish
Anne Frank: The Diary of a Young Girl, Anne Frank
Love in the Time of Cholera, Gabriel Garcia Marquez
A Brief History of Time, Stephen Hawking
The Ultimate Hitchhiker's Guide to the Galaxy, Douglas Adams
From Amazon: The Selection Series, Kiera Cass (because your girl can do both)
2. Truth and Fiction in The Da Vinci Code, Bart D Ehrman
It goes without saying that I bought this book to know if Brown's claims in The Da Vinci Code, especially because it shook the very foundation of my limited knowledge of religious history.
However, throughout the book we learn that the only artifact that could be gleaned for information from biblical times is the Bible itself. Understandably, we have to be extremely critical (critical analysis, not 'criticism') about what we learn from the Bible. This is what we learn over and over again from this book.
I don't want to spoil it, but a lot of what got me excited about The Da Vinci Code turns out to be merely theories, not solid facts.
Technically speaking, the book's writing style is really more suited to an academic, and was kind of excruciating to me.
Note: Despite the 2/5 rating, I must emphasize that this book does meet its purpose: to argue and inform to its readers the historical validity of the claims in The Da Vinci Code. However, its style didn't appeal to
me -
this may be better-rated amongst academics.
3. The Ministry of Utmost Happiness, Arundhati Roy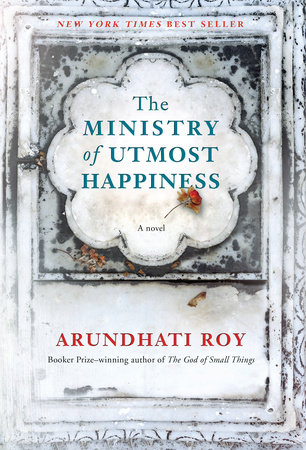 Predominantly revolves around the life of Anjum, a
hijra (
an intersex person), in Delhi and a Tilottama, a Keralite woman in Delhi that hates jewellery, settling down and any semblance of a stable life. Set in the 1970s, it describes how their lives are influenced by the Kashmiri conflict.
This book is stylistically rich, complex, politically-inclined and crudely questions the core of the Kashmiri conflict through Tilottama's critical eyes. In fact, it is full of subtle ridicule of many traditions/prejudices that make no sense - the shunning of hijras; the pointlessness of protests in the 1900s when literally
everything,
from the agricultural system to the Kashmiri conflict, was protested against. The collection of characters were very interesting too: a strong-minded hijra, an untraditional woman, a thrifty business-oriented Hindu man that calls himself Saddam Hussein, a dog, a goat, 20 people in their graves of which a few have a 2-3 page long backstory.
However, there were so many subplots and so much description that it began to get confusing and excruciating. I had to suffer through a 20-page backstory to a character to finally find out that the said character was Anjum's vegetable-seller's niece's tailor that served in Kashmir and has an alcohol problem, several mistresses, and a white polka-dotted shirt stained brown from that one time he was playing with his son and tripped and scraped his knee, the son that is great at school and can play football but hates eating brinjals. But hey, YOU NEED TO KNOW THIS TO UNDERSTAND THE CONFLICT OKAY
.
By the time you're done with the book, you realize that there is literally
no
story. It appears to be, or atleast tries to be, intellectual, although it only feels dense, slow-moving and rather purposeless.
Maybe I should push reading the The God of Small Things?
A few more quickies:
4. The Girl Who Kicked The Hornets' Nest -
5. The Alchemist -
6. The Selection Series -
(a necessary breather after the Ministry of Utmost Happiness. It might seem unusual that I rate a YA fantasy higher than a complex, political novel, but in terms of entertainment and how immersive it was, The Selection was much better.)
7. The Fourty Rules of Love, Elif Shafak - hands down one of the best books I've read. A little fantasical, but very hopeful and uplifting.
And that's it from February to May!
See ya!